Treated Structural Hardwood from Hazelwood & Hill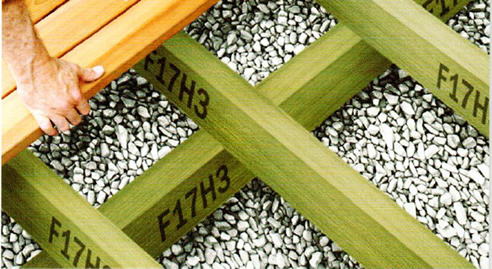 F17 H3 TREATED HARDWOOD
F17 H3 Treated Hardwood is available from Hazelwood & Hill and is a structural hardwood product that is penetrated with the unique protection system, TRU-CORE® infusion technology process to AS 1604.1. The H3 (Hazard Class 3) treated timber is resistant against termite hazard and fungal decay. It is designed for outside, above-ground applications and the treatment produces a light green colour.

Benefits are:
Ideal for any application that requires durability and strength.
With many applications; ie. Bearers, Joists, Verandahs Beams, Pergola's, Fascia's
Can be painted
Remains dry after treatment
For further information, please direct all your enquiries to our sales team via email.