Acoustic Solution for School Library Ceiling from Supawood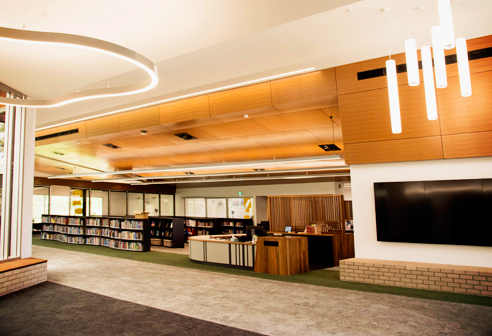 Force Interiors Achieve Successful School Fitout
SUPAWOOD worked closely with Force Interiors to achieve a successful installation of Supawood products inside the new library and refurbished administration building at The Springfield Anglican College, Springfield, QLD.
Fulton Trotter Architects, the project designers, needed to source a suitable acoustic solution for the library ceiling as well as a warm, aesthetic treatment for the administration building's reception and board room. SUPAWOOD's panel and slat systems proved to be the perfect option.
Join our Supawood team members as they meet with Force Interiors on site to discuss the installation.