2019 National Engineering Workshop - Register Now with NASH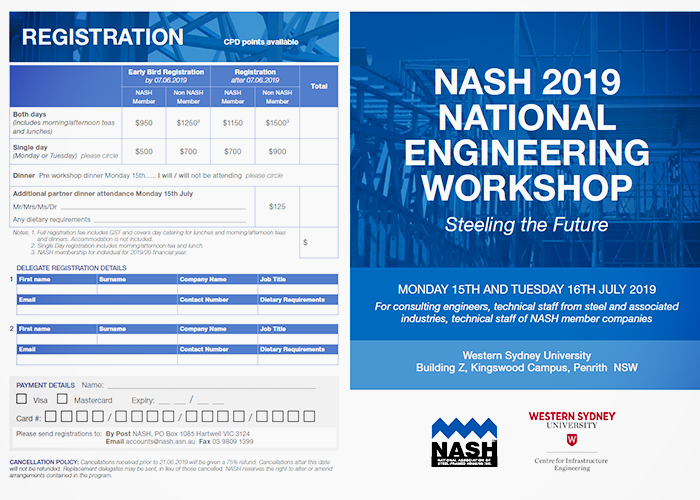 This workshop will cover a wide range of technical issues that are important for the cold-formed steel framing industry. Topics covered include bracing design, fire design, connections, practical design issues, and case studies. In addition, structural testing will be carried out on various framing components to give a greater understanding of the behaviour of steel frames.
To register, download the NASH Engineering Workshop flyer. For more information regarding, the 2019 National Engineering Workshop, visit www.nash.asn.au.