Save More with Low-Cost uPVC Doors from Wilkins Windows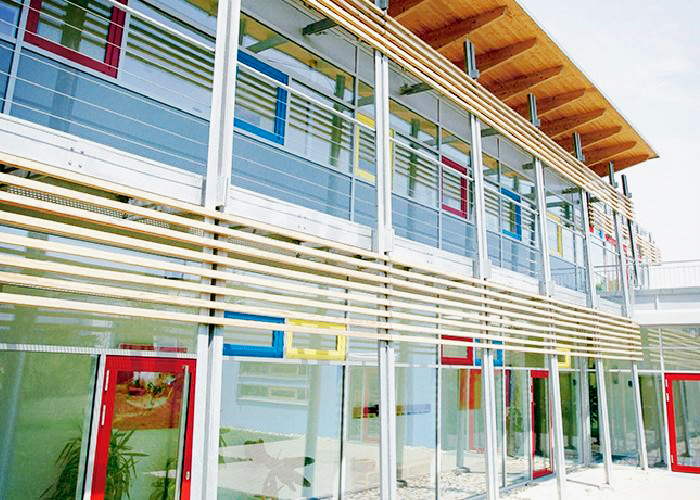 Wilkins Windows' low-cost uPVC doors solve the overspending on installation, maintenance, and energy bills. Manufactured using the most efficient building material, uPVC, plus a powerful insulation combination of low-E glass and double-glazing; These doors exude a great strength, promote significant savings, and a faster return on investment.
Low-E Glass Technology
Low-E glass technology improves the ability of low-cost uPVC doors to block harmful ultraviolet and infrared rays without compromising the amount of visible light that enters the room. Wilkins Windows incorporates this technology to improve a house or building's window energy rating and reduce dependency on heating or cooling systems.
Double-Glazing
Double-glazed doors consist of two insulated glass panes sealed together with a 20mm-wide air gap in between, producing nearly twice the insulation value when compared to a single glazed unit. Not only does it save on energy, but it reduces ongoing maintenance cost. Double-glazed uPVC doors are built to last longer and are stronger than ordinary doors. They offer a higher level of safety as they are tougher to break.
uPVC
Wilkins Windows has partnered with the German-based company, Rehau, for world-class quality uPVC. Unlike aluminium and timber, uPVC doors are offered at a lower cost despite their better performance, versatility, and durability. These low-cost uPVC doors boast inherited insulation benefits, providing the highest level of thermal and acoustic comfort year round.
Contact Wilkins Windows or visit www.wilkinswindows.com.au to find out more about their Low-Cost uPVC Doors today.