Classic Timber Front Doors for Heritage Homes by Wilkins Windows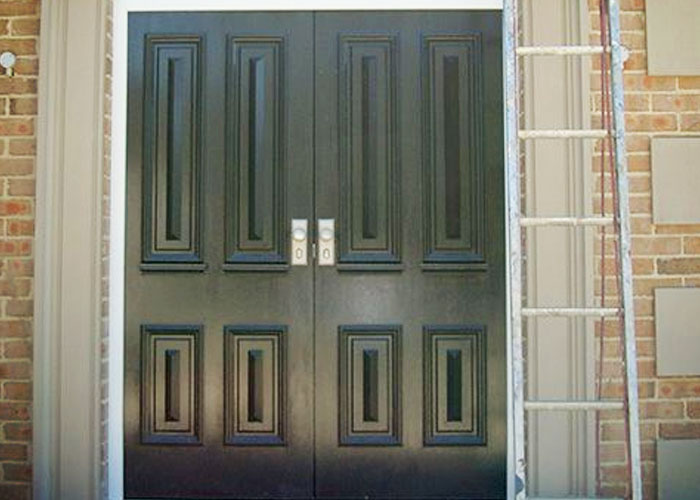 Look no further than Wilkins Windows for the highest quality of classic timber front doors for your heritage project. For decades, a classic timber front door has remained the staple choice for heritage home restorations. This is due to their exceptional credentials that no artificial products on the market can provide. For instance, timber doors have inherited durability plus timeless charm and a natural finish that only compliments the rich history or style of a heritage property.
Having been in the business since 2000, Wilkins Windows have grown to become one of the leaders in the design and manufacture of timber windows and doors. This long history includes their involvement in a range of heritage restoration projects, where they have been employed to supply and install exceptional classic timber front doors. These experiences have enabled the company to adapt to shifting trends plus constantly changing building codes and standards. With Wilkins Windows, you can rest assured knowing that your front door will remain compliant and relevant in terms of durability and style for years to come.
Wilkins Windows' production team manufacture their classic timber front doors using either of the two most renowned timbers, Western Red Cedar or Merbau. These are naturally strong and rigid, hence will not easily deteriorate over time. Wilkins Windows also utilises first-grade hardware to ensure uncompromising operation. An ordinary timber door lasts around 30 years, however with high-quality components from Wilkins Windows, homeowners are guaranteed a longer lifespan.
All timber doors from Wilkins Windows are customisable to your specific size, shape, and style. If aiming to increase your property's curb appeal, the company offers French Colonial, Federation, and Bi-fold entrance doors. Wilkins Windows can also upgrade your purchase with decorative glass, either tinted or obscured, and with the option of double glazing to increase insulation values. Double glazing not only assists in maintaining a comfortable indoor temperature year-round but will also reduce foot and traffic noise.
Discuss your current or future heritage home timber entrance doors requirements with Wilkins Windows today by visiting www.wilkinswindows.com.au.