Water Pipe Installed at Lane Cove Aquatic Centre by Aquatherm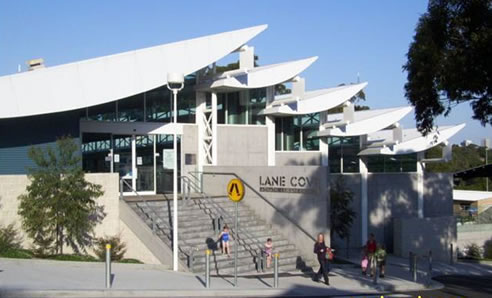 The fusiotherm®-pipe system made by aquatherm has proved its technical suitability in worldwide applications for 25 years and is highly recognized by experts as one of the most extensive and at the same time best plastic pipe system.
The program contains five different types of pipe - from cold water pipes to patented fibre-composite pipes with outside diameter from 16 mm to 315 mm. In addition there are over 400 joining and connection elements, referred to as fittings.
The Fusiotherm®-pipe system consists of:

pipes in straight lengths and/or coils
fittings
flanged joints
water point connections and accessories
transition joints from PP-R to metal or from metal to PP-R
weld in saddles
distributors
shut-off devices
welding devices and machines
cutting and peeling tools
installation guide and fastenings
This wide range of pipes and fittings give ideal and adequate solutions for all fields of application.
It also impresses due to its simple and effective connection technology:
The result of the fusion of pipe and fitting is an inseperable material joining of the system components.
fusiotherm® is manufactured from polypropylene PP-R, a non-polluting and future-orientated material.
Since 2001 a special award entitles aquatherm to mark its fusiotherm® product with the brand "Product approved by Greenpeace".