Timber Privacy Shutters from Open Shutters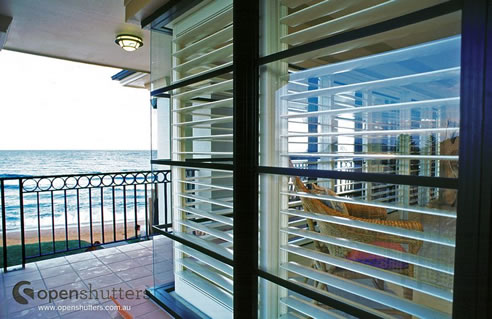 Outside looking in. Even with blades open shutters offer privacy. The contrast between the outdoor window framing and interior shutters is eye catching.
Suitable for Interior
Panel width 300/1000mm
Panel height 400/2600mm
Materials Canadian Western Red Cedar
Blades 115mm
Surface finish Paint
Application: Tracked, sliding
Solution: Privacy, View, Style, Low maintenance, Easy access, Integrated into building.