Sliding Doors by Wilkins Windows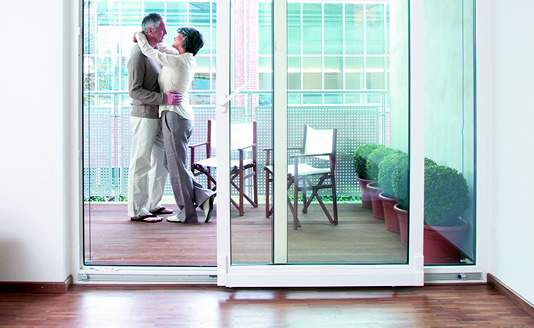 Wilkins Windows offers sliding doors in both timber and unplasticised polyvinyl chloride (uPVC). Anchored by nearly two decades of service, the Australian-owned and operated company guarantees outstanding, cost-effective quality from their extensive catalogue, delivered with no less than trusted, personalised service.
Timber sliding doors are manufactured from western red cedar. Using mortise and tenon joints, the premium building material accounts for a high-strength, rot-resistant door assembly. Wilkins Windows offers both single and double glazed units for timber doors. Homeowners and design experts can easily specify the size or shape of the doors to suit the demands of any project. Whether for Federation, Art Deco or Contemporary styles, timber sliding doors will deliver timeless aesthetic value.
uPVC sliding doors are also resistant to deterioration from rot, as well as rust, flaking and fading. High-gloss uPVC ensures long-lasting service with outstanding strength and stability to ultraviolet (UV) radiation. Steel-reinforced uPVC doors can be supplied in double glazed units with a glazing rebate.
Double glazing delivers improved heat and sound insulation to uPVC double slider sliding doors. Meanwhile, the multi-chambered profile and dual compression seals keep the assembly tight against not only heat and noise but air and water as well. Leakage is prevented by fusion-welded frames, while security is improved by the multi-locking gear of the Euro-grove.
Contact Wilkins Windows via www.wilkinswindows.com.au to learn more about double slider sliding doors.