Specify a Custom Shade Design from Designer Shade Solutions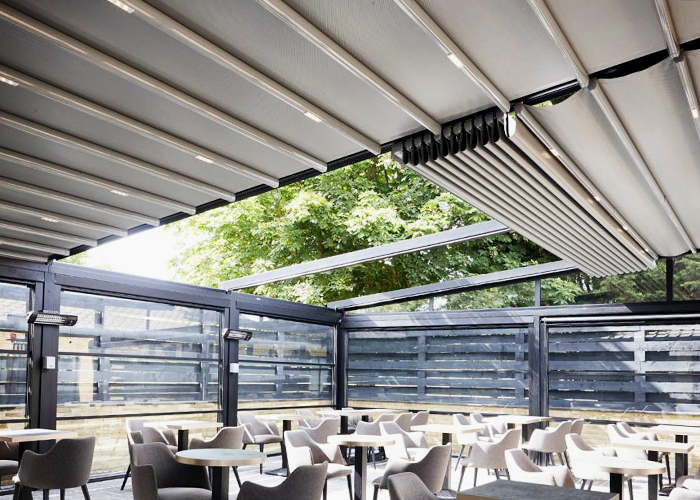 Whether you're a homeowner or restauranter and after the ultimate outdoor shelter system, specify none other than Designer Shade Solutions. They are the masterminds behind custom high-quality louvre roofs, fabric roofs & awnings, glass systems (horizontal and vertical), and external blinds. Not least, each of their innovative shade solutions are retractable for utmost usability.
For example, the Bentley Golf Club in Essex chose Designer Shade Solutions to effectively maximise their outdoor terrace and dining area. This project comprised a fully retractable fabric roof combined with a vertical glass system. In action, the club operators can choose to completely open up the terrace to take advantage of a warm spring day or to seal it up on a cold winter's night or opt to have only the roof or the vertical glas system open for weather alternate conditions - whatever configuration is required to keep patrons comfortable year-round.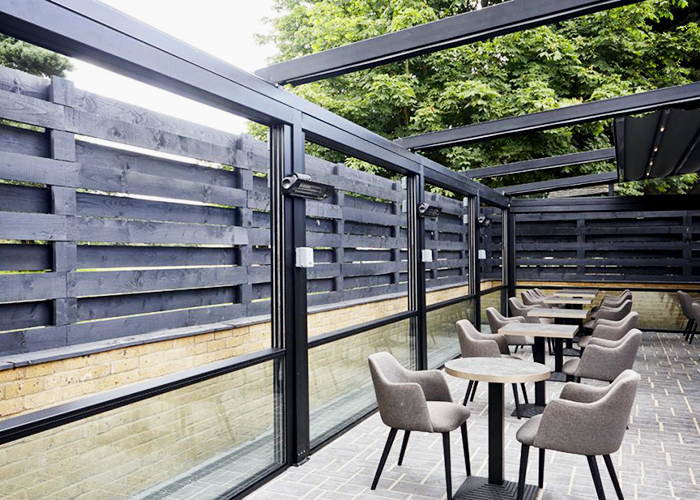 Not least, Designer Shade Solutions' shade designs are as stylish as they are functional. They can be further customsied with integrated lighting and create an excellent foundation for heating systems.
Your team from Designer Shade Solutions provide complete design, draft, project management, and installation services. For more information or to specify your own custom shade design, visit designershadesolutions.com.au today.