Retractable Fabric Roof Systems from Designer Shade Solutions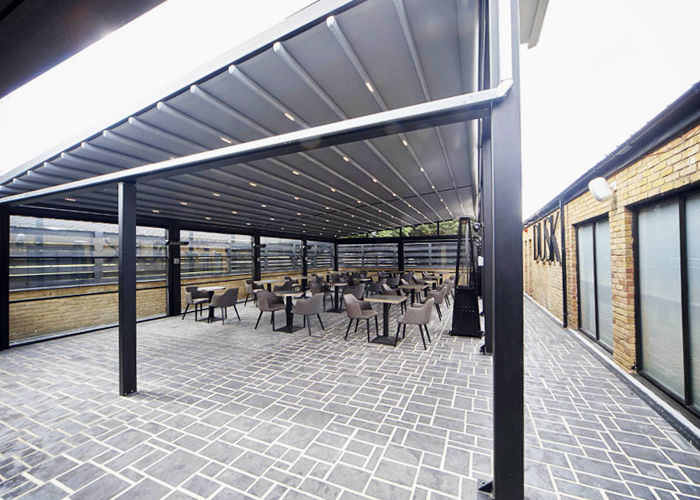 Designer Shade Solutions is the elite team responsible for the talked-about outdoor terrace of the New Dusk Restaurant in Brentwood.
To create a functional and spacious alfresco dining area to suit all weather, Designer Shade Solutions installed two fully retractable fabric roofs plus six sets of vertical glass systems. Finished in a dark metal, the space was reconstructed with a modern touch, creating a flexible space of 12m wide x 7.5m deep. Additionally, lighting and dimmer controls were installed to add intensity to the overall space.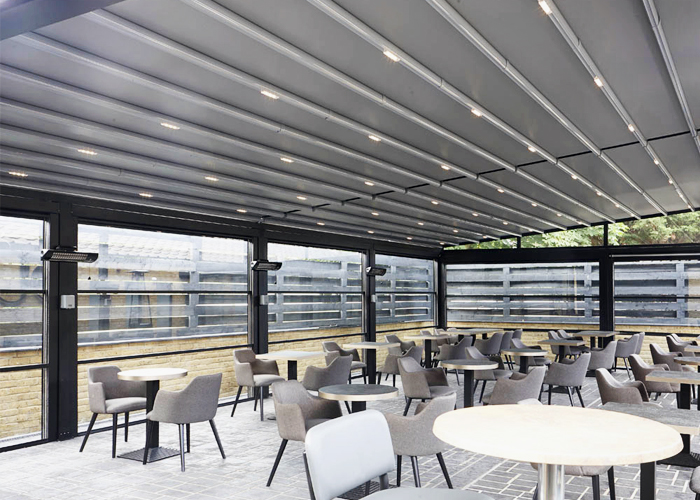 From planning to supply and installation, Designer Shade Solution works hand in hand with their customers. With their bespoke services, the team is always prepared to produce custom retractable fabric roof systems for residential and commercial purposes. Visit www.designershadesolutions.com.au for more information.