New Roofs for Ancestral Homes by Higgins Roofing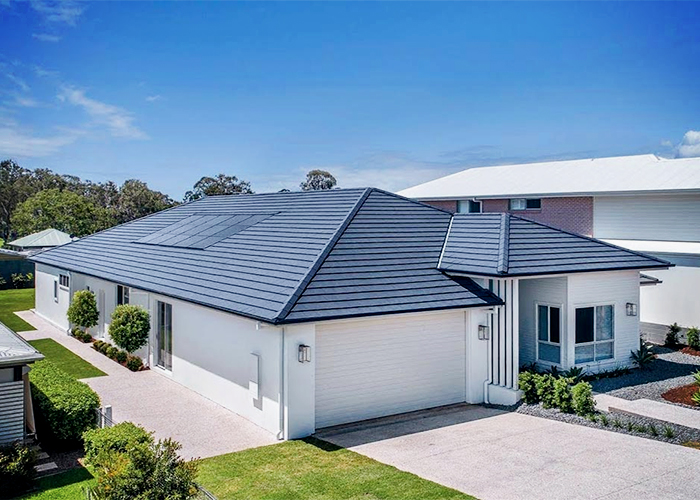 When renovating an ancestral home, an appropriate roof solution must be chosen to complement the period architecture but also add modern style and benefits. With this in mind, look no further than Higgins Roofing to add value to your heritage asset and achieve a contemporary look.
The Monier™ roof tile selection from Higgins Roofing adds considerable marketability to your property because of their sophisticated appearance and excellent durability. Manufactured using C-LOC technology, these tiles only improve with age, are made to endure Australia's various weather conditions, and will even resist exposure to salt in coastal locations;
Terracotta Tiles by Monier™ - Designed to last, these energy-efficient roofing tiles are made from locally-sourced raw materials and will not fade over time.
Elemental™ Series by Monier™ - Lightweight and environmentally sound, tiles from this series complement low-pitched roof types.
Madison Concrete Tiles - This concrete tile option provides a minimalist but sophisticated look, ideal for ancestral homes and available in multiple colour options.
Nullarbor Terracotta Tiles - Elegant-looking, sleek, and more streamlined, this roofing tile suits many types of home designs ranging from ancestral, classic, to modern.
These high-quality roof tiles from Higgins Roofing are suitable for new home constructions, re-roofing projects, restorations, and extensions. In addition, Monier™ tiles come with a 50-year product guarantee plus a 7-year workmanship guarantee. So, breathe new life into your vintage property with ancestral home roofing solutions by Higgins Roofing today. For more information, please visit higginsroofing.com.au.