Roof Walkway and Handrail Systems from ABRA Metals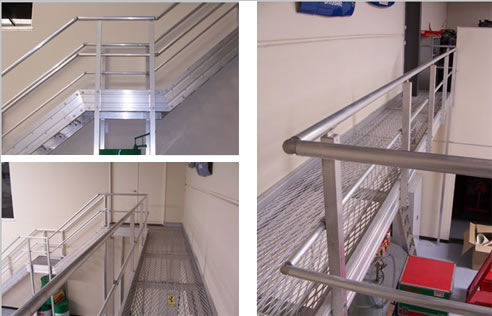 ABRA SAFE designs and builds these industrial strength systems for the specific application. We use only the highest-grade metal alloys that conform to all government authority engineering safety and construction requirements.
From the design process right through to delivery of the system, we ensure that you are satisfied with our complete service. We offer a 20 year warranty on the system's quality and structural integrity.