Electrical Double Hung Window System from Unique Window Services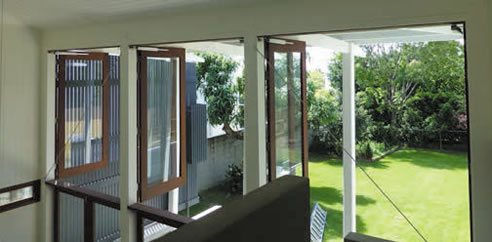 High Level Ventilation

Every now and then we get called upon to help out with a new idea. At this project in Clayfield the design called for these high level double hung windows/doors to be electronically opened. This is the first time we have installed a project with this concept in our 30 years of operation. What was required was to completely open the doors to allow as much air flow as possible and to create a space that blends the indoors with the outdoors. From the images above I hope you can see that that this has been wonderfully achieved. When fully open the ground level and elevated doors allow almost 100% opening of the space they occupy. This creates wonderful air exchange from inside and outside providing the occupants of the home ideal thermal comfort.


Unique Window Services Profile
07 3265 5771
1/45 Kingtel Place, Geebung, QLD, 4034