Art Deco Skirting Boards from Australian Moulding Company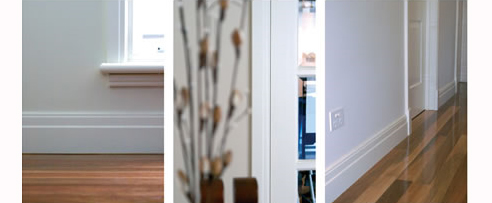 In Australia "Art Deco" refers to the 1930's. The Art Deco style originated in France in the 1920's following the popular art nouveau movement, although a Hollywood influence was apparent as well. An understated elegance together with the use of geometrics motifs and characteristic colours associated with the art deco era.
Other common components of houses of this era include flat roofs, porthole windows, curved glass, steel frame windows, zigzags and geometric shapes, clean lines, curved motifs, glass bricks, bright pastel colours and hand rails.