Four Deck Floorboard from Wild River Timber Company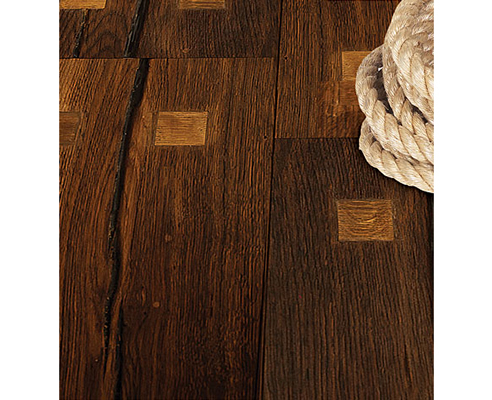 Wild River Timber Company's, Endeavour Four Deck floorboard is constructed from recycled European Oak (French Oak) for the top layer and bonded onto a multi-plywood base (Engineered). By doing this it will ensure stability and longevity, due the boards being used are recycled. Some of the boards, that we use could be well over 250 years old.
The boards are pre-finished in a DD grade and feature large knots and long splits/cracks that are cleaned up using a small Adz tool then part filled. The boards are then smoked, heat-treated, four square pegs inserted into each board, heavily wire brushed and finished with a natural oil.
Endeavour Four Deck floorboards are coated with a Natural Oil and are tongue and grooved on sides and ends.
Available sizes:
260mm W x 2800mm L x 20/6mm D (Standard)