Rustic Driftwood Timber Flooring from Wild River Timber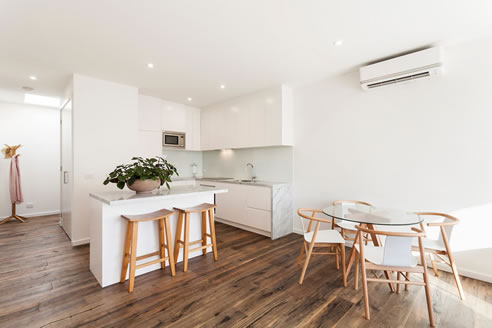 Wild River Timber were lucky enough to be involved in the project SALT, an apartment complex and shop fronts in the Main Street of Flinders, Cook Street.
SALT's location is key, positioned on the main street there is direct access to flinders shops, cafes and restaurants, all moments away from the stunning beached, boating facilities, cliff top homes, Flinders Golf Course and the stunning local wineries.
In order to remain true to Flinders, the scenic coastal location amongst rolling green hills the designers chose European Oak Engineered timber flooring in driftwood. This gives off a rustic beach feel whilst maintaining essential practicality and modern style.