Customised Noise Reduction Windows by Wilkins Windows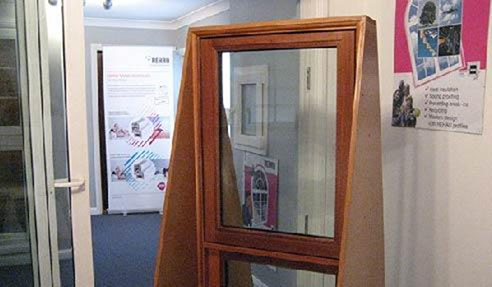 Wilkins Windows offers custom-made noise reduction windows to suit all kinds of domestic and commercial projects. With expertise honed over nearly two decades, the Australian-owned and operated company has developed a sophisticated design that effectively blocks out harsh outdoor sounds to maintain a peaceful indoor ambience.
Noise reduction windows have been tested to reduce noise up to 45 dBA (A-weighted decibels), in compliance with requirements of the Sydney and Adelaide Aircraft Noise Insulation Projects. For reinforced sound insulation, Wilkins Windows can supply uPVC (unplasticised polyvinyl chloride) windows. uPVC is gaining recognition for outstanding insulation of both sound and heat. The cutting-edge material prevents these forms of energy from penetrating through the window panes, thereby achieving comfortable indoor conditions.
Wilkins Windows can double-glaze standalone windows to provide an extra layer of thermal insulation. The double-glazing process builds windows with two parallel glass panels, leaving a minimal space in between. Air is trapped within the unit, whereupon the window is sealed shut with an added drying agent to prevent moisture buildup. The assembly proves to be a thermally efficient choice that leads to superior energy savings, as compared with heating and cooling systems.
From design, Wilkins Windows will deliver reliable services all the way to installation and maintenance. The company has garnered critical acclaim for highly professional, yet personal collaborations with homeowners and major industry players.
Contact Wilkins Windows via www.wilkinswindows.com.au to learn more about customised noise reduction windows.