Aged Care Acoustics with Lining Products from Supawood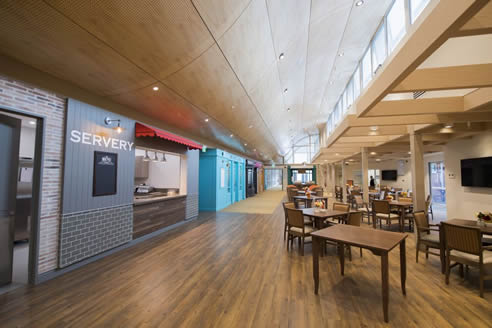 Innovative interior design for the elderly
SUPAWOOD acoustic and slatted lining products feature creatively throughout the common areas of the Dudley Foord House, The Ponds, an Anglicare state-of-the-art retirements village at The Ponds NSW.
Keeping in mind the care and comfort of the elderly residents, the design team needed to ensure noise reverberation was effectively addressed to help achieve a warm and safe homely atmosphere. Part of the design also involved a sweeping expanse of curved ceiling. As well as proven acoustic properties and the ability to easily be curved, they wanted a timber look lining which was very durable.
Having successfully used SUPAWOOD products in past projects, the design team were confident a choice of suitable products from the SUPAWOOD range would achieve all the required criteria.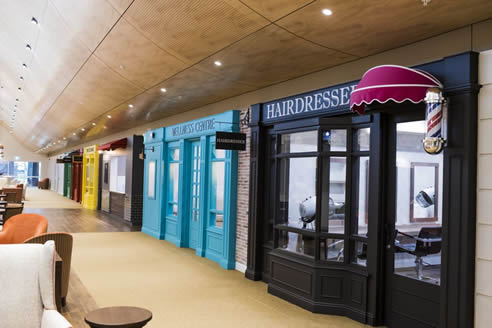 To create a feeling of familiarity, recreational, social and health services occupy shopfronts along one side of the common area.