Groove Wall Timber Acoustic Panels from Ventech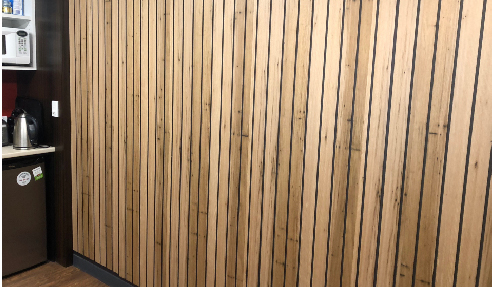 Ventech Groove Wall and Micro Groove panels add a striking element to interior panels and exterior plywood panels.
Panels are machined in one pass enabling a highly detailed surface finish without excess cost and are able to be back cut to produce acoustic absorbent panels at exceptionally competitive rates.
Whether it is our black or grey MDF, veneered MDF, plywood or fire rated panels, the Micro Groove treatment elevates them to another visual level, indeed why install flat hoop pine ceiling panels when you could have a stunning matrix design which would assist in Acoustic performance. All Ventech timber veneered products are available pre-finished ready to install and comply with Rondo ceiling systems.
Please visit www.ventech.com.au for samples or further information.