Acoustic Ceiling for ACT Law Courts by Screenwood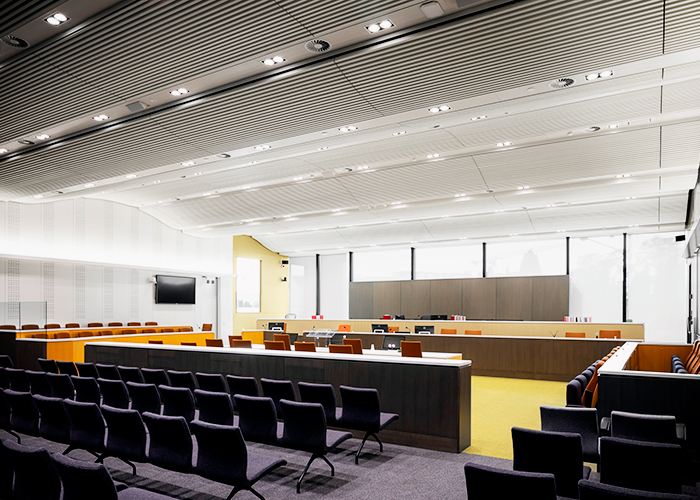 Showcasing an architectural and effective approach to acoustics.
In order to address capacity issues and to maximise operational efficiencies, the ACT Law Courts building has been recently expanded to join the Supreme Court. Several new courtrooms have been added and the facilities have been modernised to accommodate judicial and other functions.
The extensive glazing at the building's entrance allows natural light to flood the foyer, illuminating the Screenwood ceiling and creating a welcoming environment. Western Red Cedar offers natural colour variation that brings warmth and vitality to the space.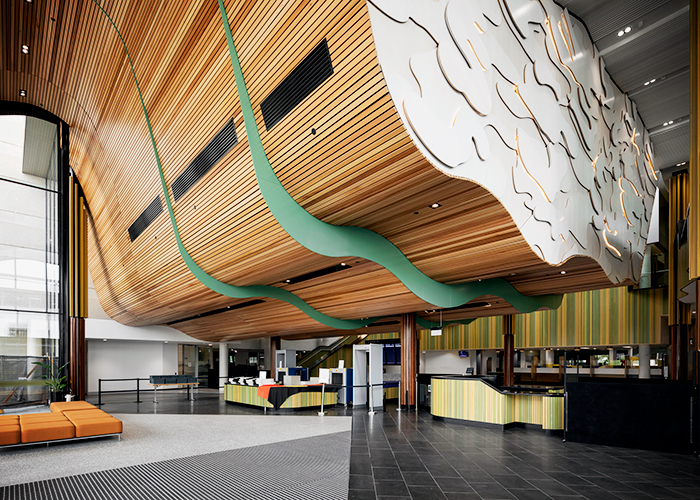 The ceiling curves dramatically downward from a towering height, transitioning to gentle ripples which create a more personal atmosphere in the reception area below. Screenwood panels offer the additional benefit of acoustic comfort in this expansive space, which could otherwise be prone to unpleasant reverberation.
Court rooms and seating areas also enjoy improved speech intelligibility with the application of Screenwood. The Hemlock panels are more understated in their custom calcium whitewash, forming calm irregular waves across the ceilings of these spaces, visually tying them together without creating a distraction.
Contact us for more information.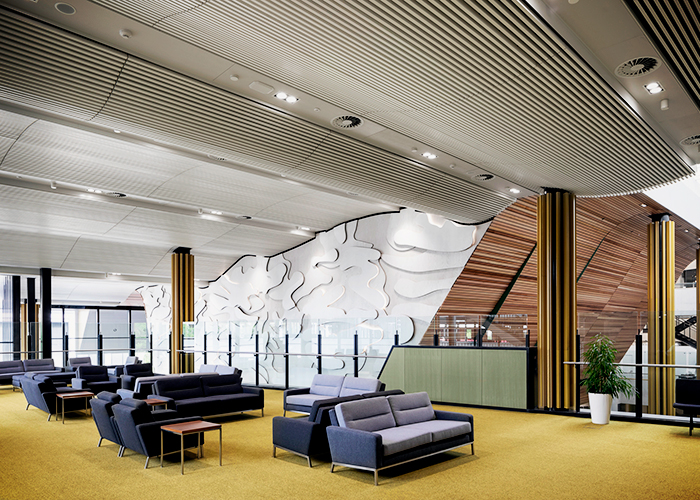 Project: ACT Law Courts, Canberra, ACT.
Specifier: Lyons Architects.
Product: Screenwood profile 3060-4 and 6030-5 in Hemlock, Western Red Cedar, and Blackbutt.
Photos: Marina McDonald, courtesy of Tilton Interiors.