FR and Low VOC Linings for Wenty Leagues Club from SUPAWOOD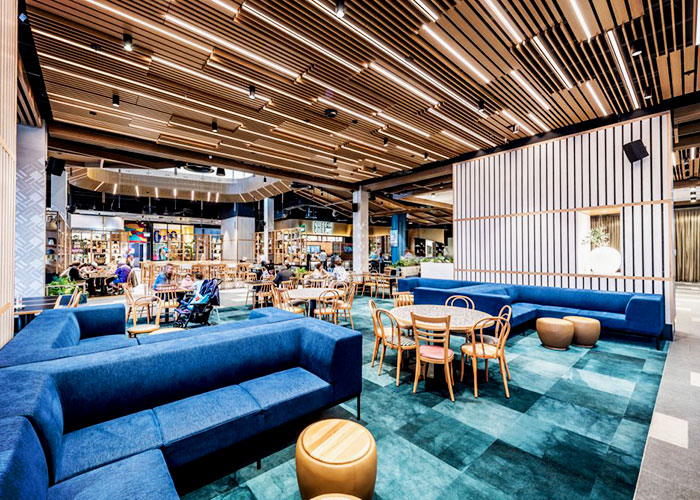 Multi profile SUPASLAT slatted ceiling - The Plaza ceiling with multi profile SUPASLAT in a SUPAFINISH Blackbutt laminate finish.
SUPASLAT Slatted feature walls - Profile 2 slats in a rustic SUPASURFACE Grey Drift textured laminate finish.
Buchan transforms Wenty Leagues Club with FR and low VOC linings
SUPASLAT and MAXI BEAM have been used throughout stage 1 of Sydney's redeveloped Wenty Leagues Club. The project increased the club's dining facilities to 2,850sqm and included the formation of a food court called The Plaza.
Buchan wanted to achieve a sophisticated look by using standard lining products and sizes. However, the products also had to comply with fire rating and VOC emission requirements, plus maintain a consistent finish throughout a broad area.
SUPAWOOD worked with Buchan from the very beginning of the design phase to ensure that their vision could be viable and economic. All products supplied were fire rated to meet BCA requirements and in standard sizes and low VOC finishes where possible.
Complex combinations of products and product profiles have been creatively used throughout the project. The lining products accommodate integrated lighting and access to hidden services.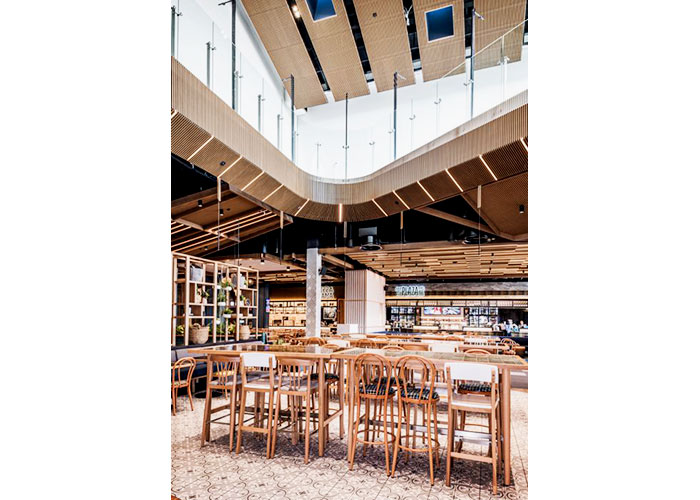 SUPASLAT slatted void feature - SUPASLAT floating panels on level 2 and SUPASLAT panels on level 1 around The Plaza ceiling void are both finished in SUPAFINISH Blackbutt laminate.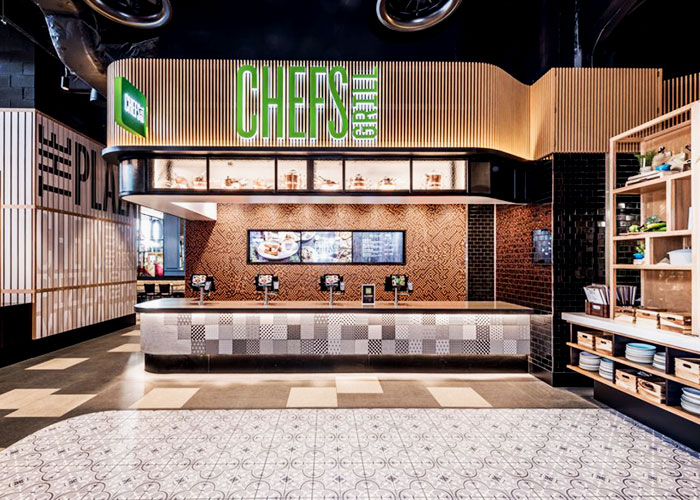 SUPASLAT Slatted shopfronts - Shopfronts in SUPASLAT profile 1 and a SUPAFINISH Blackbutt laminate finish.

Wenty Plaza maxi-beams open pergola.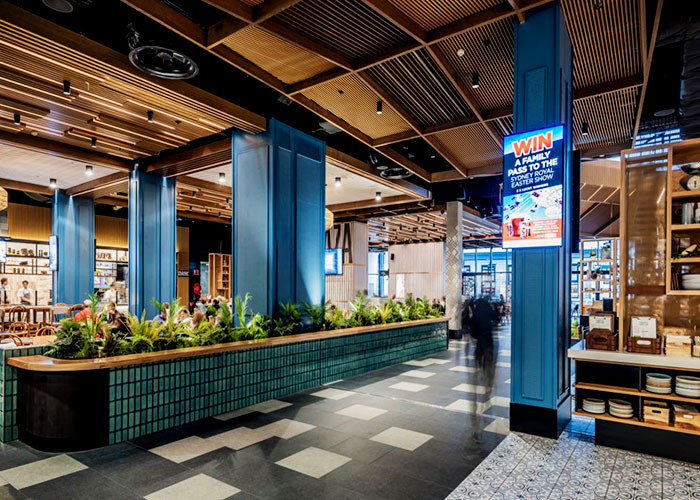 Wenty Plaza maxi beam with slat infil.
MAXI BEAM ceilings, features and frames - MAXI BEAM forms pergola ceiling feature finished in SUPAFINISH Blackbutt laminate. These are open in some areas and in others have an infil of SUPASLAT.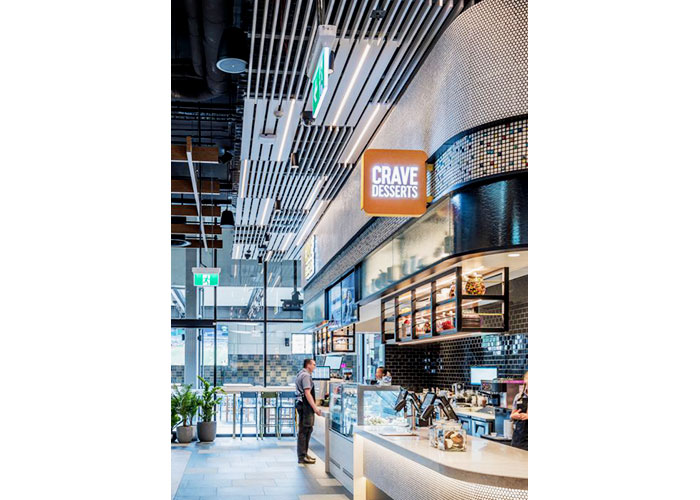 White mixed profile SUPASLAT slatted ceiling - Floating SUPASLAT ceiling feature in mixed profiles and finished in a SUPAFINISH White laminate defines circulation areas. In another dining area a profile 2 slatted feature ceiling breaks up the ceiling.
Photography Keith McInnes