Tuscan Columns and Pilasters by Clonestone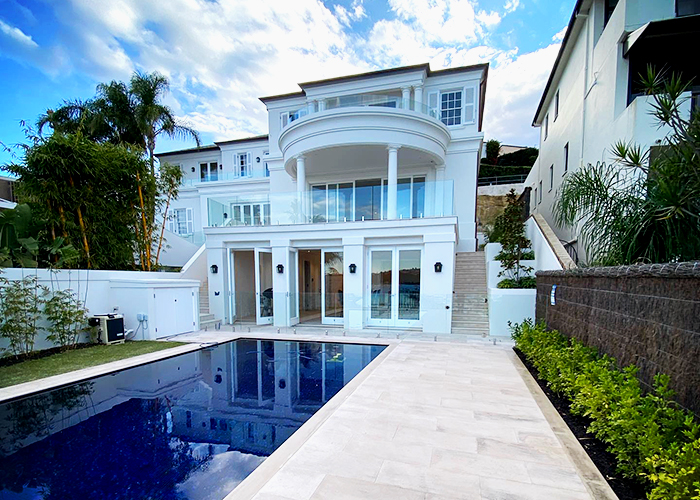 Clonestone Australia, experts in custom sandstone formwork and restoration, recently installed these beautiful Tuscan columns and pilasters. The home, pictured, is located on Point Piper, NSW, was designed by Michael Suttor, and built by Constec Constructions. The bespoke columns are a testament to the excellence you can expect from Clonestone.
Tuscan columns and pilasters by Clonestone are meticulously hand-crafted to ensure a smooth, blemish-free sandstone-look finish. To eliminate further adjustment on-site, they can be ordered custom made to your preferred dimensions. Tuscan concrete columns and pilasters from Clonestone are perfect for both classic or modern porticos, verandas, terraces, colonnades, pergolas, pavilions, and many other applications where such stylish stone columns are desired.
Clonestone cast stone architectural features effectively emulate the look and feel of traditional sandstone, but with added benefits such as superior durability and longer-lasting performance. For more product details including Tuscan columns and pilasters from Clonestone Australia, please visit www.clonestone.com.au today.