Aluminium Slip and Fall Prevention Systems from Abra Metals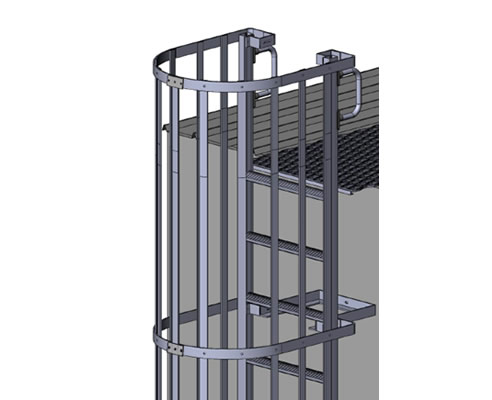 Falls from Height set to be Developed World's workplace Biggest Killer
Falls from height are on course to be the highest cause of workplace fatality in the developed World.
It remains the single biggest cause of death in the workplace and one of the major causes of workplace injury all over the developed world today.
"The gap exists on sites where there is a high level of maintenance, for example where air conditioners need to be serviced or gutters need to be serviced once a site is handed over to facility managers, this is where the gap exists."
"The big issue is that there is no regulation of the installers of this equipment, there are no requirements licenses or training requirements to go and install a guard roll system or go and install an anchor point system on a 20 storey building, anyone can go and do it. If you have got a credit card, a hacksaw, and cordless drill you can go and buy equipment over the internet and you can go and do it yourself"
- Carl Sachs, Managing Director at Workplace Access & Safety
In this day and age, it is shocking when you consider that with proper attention to risk assessment, work methodology, equipment selection, and adequate training, the vast majority of these fatalities can be avoided.
Work at Height Regulations were introduced to provide a comprehensive set of regulations applying to all work at height to combat unsafe practice.
We at Abra are always improving our Safety Access product designs to minimise the risks of those who work at height and at workplaces with slip & fall hazards.
Abra Safe designs and builds industrial strength Aluminium Slip and Fall Prevention Systems including GRATING, ROOF WALKWAY, CATWALK, STAIRS, STEPS, LADDERS, PLATFORM AND HANDRAIL; using the Aluminium alloys and design that conform to all Australian government authority, engineering safety and construction requirements.
The special grip arrangement of Ladder Cage design below for example allows user to hold on to the rail at all time.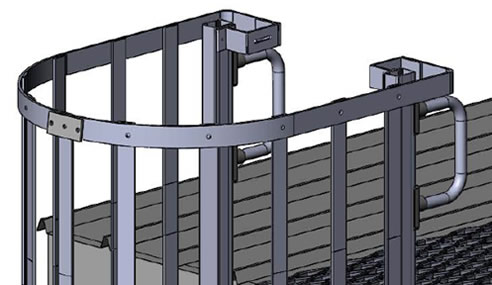 Abra Safe innovative Knurled Grating design is one of the most slip resistant in the industry; in some instances it can avoid the use of intermediate steps in sloping surfaces.
Please consult our technical experts to find out more.