Solar Protective Waterproofing from Cocoon Coatings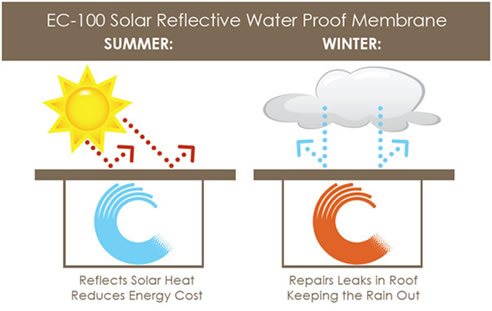 WATERPROOFING
Waterproofing is a necessity to any business. Guarantee your business's safety from water damage with cocoons unique waterproofing membrane.
Our solution is so advanced that it is able to adapt to the constantly changing weather. Not only is Cocoon's waterproofing membrane reliable, but it also presents many other benefits such as:
- Inhibits Rust and Corrosion
- Increases the Roof Life Expectancy
- Reduces Internal Temperatures by up to 7-10 Degrees
- Reduces air conditioning requirements
- UV Stabilised
Cocoon offers a product warranty of 15 years and as an accredited applicator, Cocoon Coatings also warrants their workmanship for 15 years.
Why wait to organize an obligation free quote? Go to our Cocoon Coatings website and contact us today.