New Raven Smoke Sealing System for Pivot Doors
Celeste from Specnet talks about Raven and this world first pivot door smoke sealing system at DesignEx.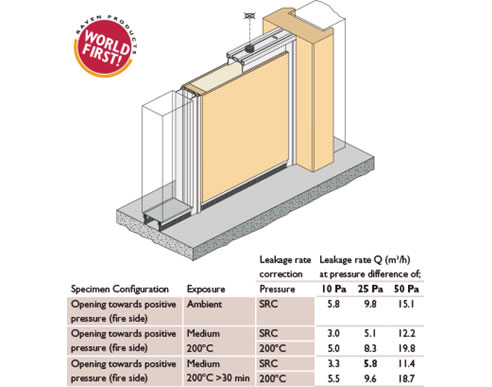 Raven has released a new smoke sealing system specially designed for pivot doors which is the first system in the world to be tested and certified to meet building regulations and requirements.
Comprising of a perimeter seal (RP130si) around the frame and a door bottom seal (RP129f), this system meets the requirements for NCC BCA C3.4 for smoke doors and is tested to AS 1530.7, ISO 5928-1 and EN 1634-3.
For more information on this and many other sealing systems, visit www.raven.com.au