Kitchen Cupboard Colour Inspirations Guide from Polytec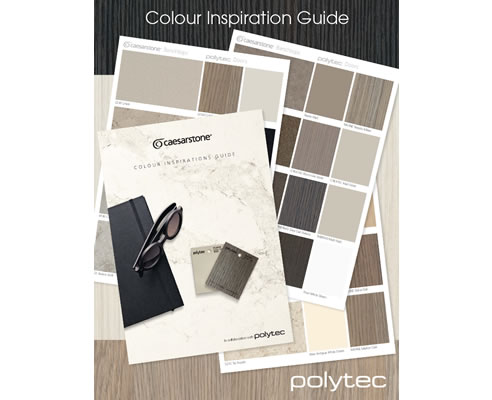 Looking for colour design inspiration? Be inspired by the Colour Inspirations Guide produced by Caesarstone in collaboration with polytec.
There's a lot to consider when designing your new kitchen or bathroom - it's an exciting time with many choices and decisions to be made.
To assist you in this process, polytec - Australia's leading manufacturer of kitchen cupboard doors - and Caesarstone - the leading brand for quartz surfaces - have collaborated to create the new 16-page Colour Inspirations Guide.
The Colour Inspirations Guide matches each colour in the Caesarstone Classico range with both tonal and contrast cabinet door and panel colours from the polytec range to create a contemporary colour scheme which is sure to make a lasting impression.
To order a free copy of the 16-page Colour Inspirations Guide? click on the following link
Or alternatively download a copy here
Download a Colour Inspiration Guide
To order Caesarstone samples visit their website