Driftwood Slatted Ceiling for Coastal Shopping with SUPAWOOD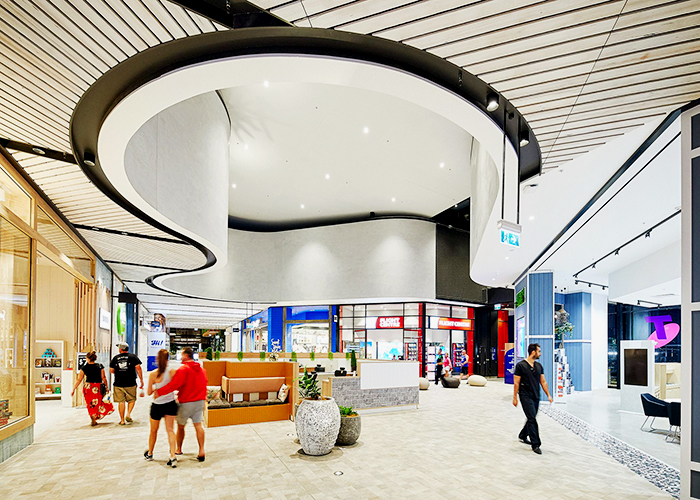 Coastal shopping centre features SUPAWOOD DRIFTWOOD ceiling
SUPAWOOD's DRIFTWOOD slatted paneling features strongly throughout stage one of Stockland Birtinya Shopping Centre, an all-new retail destination on Queensland's Sunshine Coast.
Project designers Stockland Commercial Property and Buchan aspired to embrace the lifestyle of this vibrant coastal community with a maritime theme. To achieve this look, they sought a weathered timber lining product to use throughout the mall ceiling.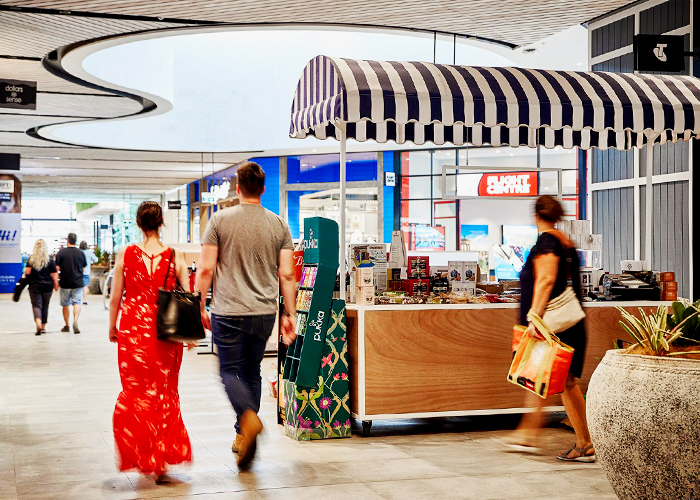 Additionally, the ceiling design included elements which called for accurate sizing to ensure that the install would go smoothly and on time. SUPAWOOD were able to supply DRIFTWOOD slatted panels to meet the complex design, budget and lead time requirements.
Stockland Birtinya forms part of a multi-million dollar town centre masterplan in this rapidly growing residential community. Stage one of the shopping centre has now been completed and has been awarded an Excellence in Design Retail Property Award by the Property Council of Australia.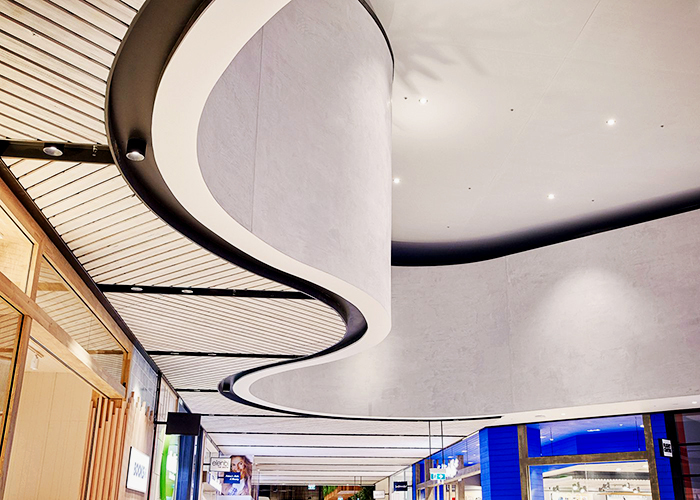 DRIFTWOOD Rustic Timber Lining is a unique weathered effect timber slat created by hand etching and coating specific grade and species of hardwood timber. The etching process synthesizes the effect of wood that has been subjected to natural weathering, therefore each slat is unique.
The DRIFTWOOD ceiling supports the maritime atmosphere desired by the designers. To increase their visual effect, the slats have been run at contrasting angles along the full length of the main mall ceiling and integrated with black contrast strips. In the centre court, the panels have been shaped around a curved heart-shaped lightwell.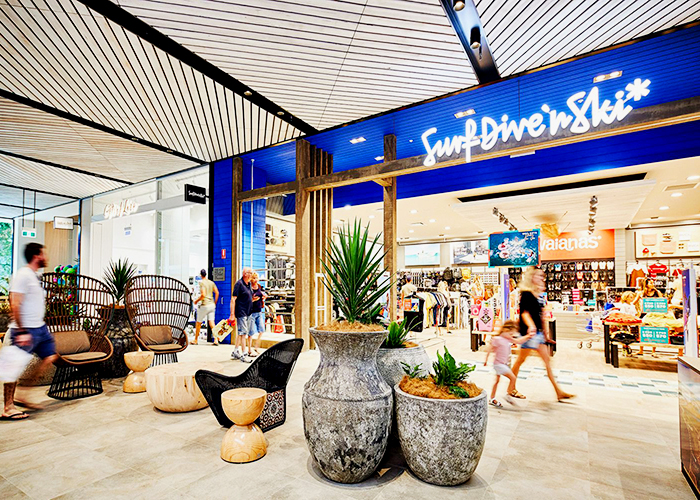 The slats have been made in custom sizes and then mounted on solid accurately shaped backing boards. To lift the effect of the Whitewash finished slats, the backing board has been finished in a dark charcoal.
This project shows how beautifully DRIFTWOOD can achieve a stunning maritime atmosphere and be applied to a complex design.
Photography - A.J. Moller