Specify Operable Walls from Bildspec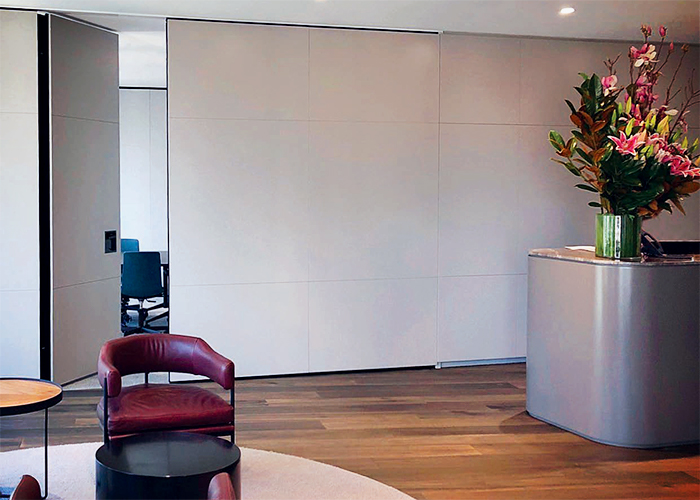 Seeking a stylish yet cost-effective means of maximising the usable space of your commercial property? Take advantage of Bildspec operable walls.
By specifying operable walls from Bildspec, you don't just gain the flexibility to change your office space as needed. Their Series 100 operable walls offer exceptional strength and durability at a competitive price. This modern partitioning solution provides multiple benefits including comfortable use of the enclosed areas for many different functions, such as meetings, training, and events. This is due to the excellent acoustic separation provided by Bildspec's operable walls, including control of foot traffic noise from common areas.
When partnering with Bildspec, specifiers can expect to collaborate from the planning stages up to the actual installation of their operable walls. In addition to a standard two-year manufacturer's warranty, the Sydney company provides a continuous improvement program for your project's lifespan backed by unbeatable aftercare customer service.
With over 50 years of experience in manufacturing operable walls, Bildspec is a trusted supplier of movable partitions for use in any modern office, retail, health, or educational establishment. To specify Bildspec's innovative and cost-friendly operable walls, please visit www.bildspec.com.au today.