Portable Room Dividers Sydney from The Partition Company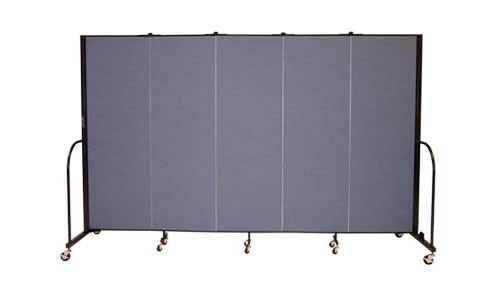 Imagine...FREEstanding™ Room Dividers where you need them... anytime you need them... and they set up in just seconds.
Choose from six heights: 4'0", 5'-0", 6'-0", 6'-8", 7'-4", 8'-0", and lengths from 5'9" to 24'-1". Multiple FREEstanding™ room dividers can be locked together to form unlimited lengths.
No assembly required
29-1/4" wide end frames provide maximum stability during operation
Full length aluminum hinges add strength and stability throughout the entire divider
Sound absorbing/tackable divider panels Six heights and six lengths available
Multiple fabric/vinyl styles and colors
Powder painted metal panel trim
Various options