Heat Reflective Coatings and Waterproofing from Cocoon Coatings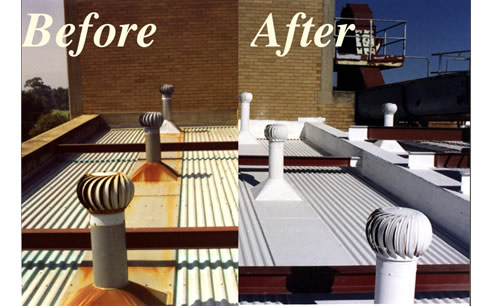 COCOON COATINGS
Is your home or business effectively protected from the harsh environment? Are your air-conditioning costs getting beyond belief?
Let us at 'Cocoon Coatings' solve your structure's problems.
At Cocoon we specialize in solar heat reflective coatings for roofs and walls, as well as water proofing solutions.
Our unique solar heat reflective coatings can reflect up to 50% of solar heat entering your building reducing the internal temperature up to 7-10 degrees. Available in a vast range of colours we will have any coating to suit your home or place of business.
Accompanied with our unique water proofing membrane, your building will be protected all year long. With key benefits such as:
Water Proofing Reliability
Inhibits Rust and Corrosion
Increases the Roof Life Expectancy
Reduces Internal Temperatures by up to 7-10 Degrees
Reduces air conditioning requirements
UV Stabilised
Why wait any longer, contact Cocoon for an obligation free quote today.