Gaseous Filtration Systems that Meet Australian Standards and Guidelines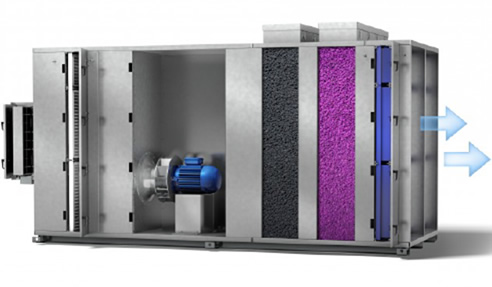 Gaseous filtration systems help to treat contaminated air emissions containing nuisance odours in wastewater treatment plants. Apart from the environmental benefits, gaseous filtration systems protect the surrounding neighbourhood from the effects of airborne odours.
Airepure Australia has a team of in-house expert engineers that can recommend systems to treat objectionable air emissions for any company premises or facility.
Gaseous Filtration Systems from Airepure Australia
Airepure specifies and has stock of air filtration systems utilising Purafil Chemical Media, filters and housings for gas phase media, self-contained gaseous filtration systems and activated carbon air filters that create system that comply with mandatory standards.
A. Purafil Chemical Media
Airepure Australia is partnered with Purafil, the world-leader in gas-phase air filtration. Purafil's product range aims to eliminate toxic, corrosive, hazardous and foul air emissions.
1. Purafil SP Media
The Purafil SP Media series specifically contains an additional volume of the active ingredient, sodium permanganate, to improve its capacity to remove a broad range of airborne contaminants in multiple gas conditions such as Oxides of sulphur, Nitric Oxide, Formaldehyde, Hydrogen sulphide and lower molecular weight aldehydes and organic acids.