Optimum Protection with Specialised Bushfire Rated Windows by Wilkins Windows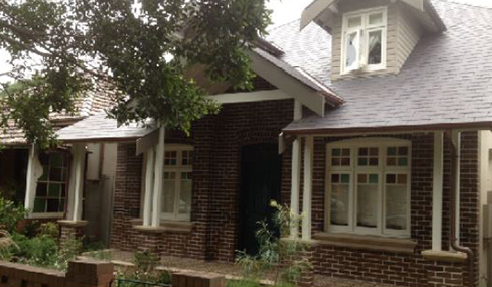 Wilkins Windows efficiently designed specialised bushfire rated windows to allow for the maximum protection of newly built or renovated projects, conforming with the updated AS 3959:2009 for house construction in bushfire-prone areas.
The new Building Code of Australia has adopted the new AS 3959:2009 'Construction of Buildings in Bushfire Prone Areas', with 6 levels of a more detailed bushfire attack ranging from Bushfire Attack Level Low to Flame Zone (FZ). The updated standard has also provided a new specialised bushfire-rated window and glazing requirements.
For BAL-Low, standard window products with no special requirements can be used.
For BAL-12.5 to BAL-FZ, windows must be protected by bushfire resistant shutters or external metal mesh screens.
Another option for BAL-12.5, all window openings must contain internal screens or external metal screens. Safety glass or glass blocks of at least 4 mm Grade A are employed within 400 mm of the ground. If the window frames are less than 400mm from the ground, use bushfire-resisting timber with a density of at least 650kg/m³ metal or uPVC.
For BAL-19, highly reliable metal is applied to all exposed external windows. For annealed glasses, external metal screens are used; for 5 mm toughened glass (which is used for all glazing within 400 mm of the ground), internal or external metal screens are then used. If the window frames are less than 400mm from the ground, bushfire-resisting timber is utilised with a density of at least 650kg/m³ metal or uPVC.
For BAL-29, all windows are required to use a minimum of 5 mm toughened glass, with frames made from bushfire resistant timbers, metals, or uPVC. Glasses that are mounted less than 400m from the ground must essentially contain an external metal screen.
A minimum of 5 mm of safety glass must be used for BAL-40, with metal-made frames and hardware. Furthermore, seals used must be made with silicone or material with less than 5 flammability index.
Lastly, for the extreme BAL-FZ, openable and fixed windows are to be screened with fire resistance level of at least 30 minutes. Windows and screens must comply to AS 1530.8.2 when tested from the outside.
Wilkins Windows supplies specialised bushfire rated windows in timber and uPVC up to BAL-40. For more information, contact Wilkins Windows or visit www.wilkinswindows.com.au today.