Versatile Range of uPVC Entrance Doors from Wilkins Windows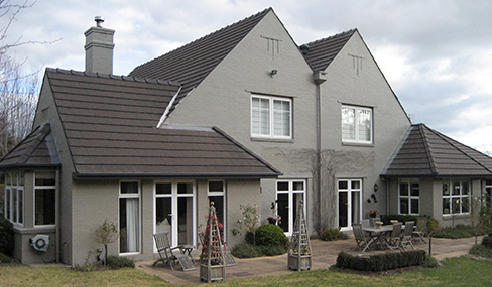 Wilkins Windows' innovation of versatile uPVC entrance doors has opened more possibilities in today's construction and design industry. For more than two decades, the New South Wales-based company continues producing world-class uPVC entrance doors while remaining committed to their hallmarks of style, functionality, and sustainability.
The popularity of rigid unplasticised polyvinyl chloride is primarily because of its high functionality plus sustainable qualities. Front doors made of uPVC have an unrivalled multi-chambered profile that reinforces insulation against heat and noise, plus a high gloss finish surface that is resistant to UV radiation and large impacts.
To secure the highest quality of products and services, Wilkins Windows sources uPVC from the leading provider of polymer-based solutions in Germany, Rehau. Comfortable and convenient, Rehau Window Systems are available in casement or tilt-&-turn systems (Prestige-Design) and sliding systems (Euroslide-Design, Brilliant-Design, and Prestige Design).
The versatile range of uPVC Entrance Doors by Wilkins Windows includes the following profiles:
Single door - The most popular window choice because of its minimalistic yet versatile design possibilities.
French Door - Typically installed in pairs or multiples that swing out from the centre of the door opening. French doors reinforce front door elegance without compromising energy efficiency.
Single/Fixed Combination - Excels for its contemporary fashion, perfect for spaces with unique and unconventional house concepts.
Bi-Fold Door - Used for wider entrances with extended glass panels that allow for a panoramic view of outdoor spaces or displays of creative interior design.
Double Slider - Unlike the traditional hinged doors that allow greater energy loss when fully open, double slider promotes otherwise. Its sliding mechanism helps in energy-saving by minimising the heat escape when opened, plus saves a large amount of space as it does not swing in or out from the centre of a door.
For more information about the versatile range of uPVC entrance doors from Wilkins Windows, visit www.wilkinswindows.com.au today.