Aluminium Sliding Window Supply Sydney by Wilkins Windows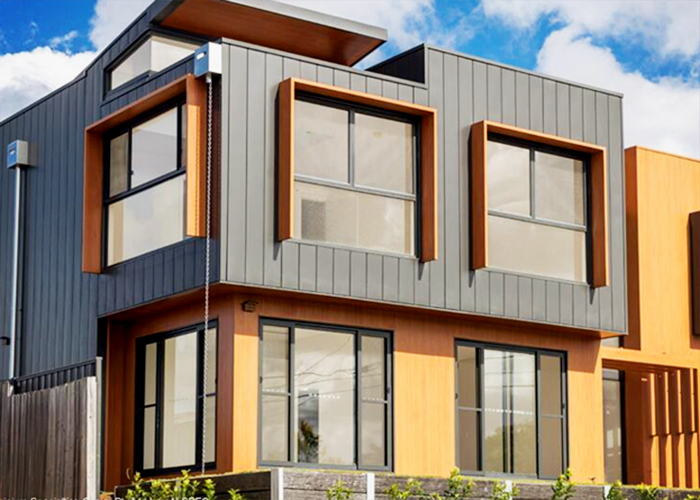 Windows can make or break your architectural design, so make sure to specify the best quality windows when you're building or renovating a residential or commercial property. To make the most out of your investment, it is best to go for a window type that is robust, space-saving, and weather-resistant, all while providing an excellent aesthetic. Look no further than these aluminium sliding windows from Wilkins Windows.
Wilkins Windows are known for their ever-expanding product range consisting of industry-leading windows and doors. Recently, they expanded their catalogue to incorporate Carinya, the latest aluminium window range from Alspec; Focused on the manufacture and supply of premium quality residential windows and doors. In particular, Wilkins Windows are proud to present aluminium sliding windows from Carinya, which are garnering popularity for their unique combination of form and function.
More than just a decorative addition your home, Carinya's aluminium sliding windows have many noticeable advantages when compared to similar products on the market, and these include:
An exclusive handle design for easy access and cleaner lines.
In built weather flaps that help prevent air or water infiltration and block insect intrusion.
An adjustable, non-corrosive roller system allowing for an effortless gliding motion.
An anti-lift block above the window sash for higher protection and security.
Mullion and transom end cap, so that pests have no place to hide.
Carinya aluminium sliding windows from Wilkins Windows are also versatile. They are compatible with double-glazed glass panels, available on request. When compared to conventional single-glazed glass windows, this simple upgrade can significantly reduce your energy bills by effectively blocking undesirable UV ray and heat transfer. Ergo, you are no longer required to leave your heating or cooling systems on for extended periods of time.
Learn more about Wilkins Windows and their supply of Carinya aluminium sliding windows by heading over to www.wilkinswindows.com.au.