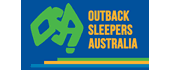 Company Profile
Outback Sleepers Australia - Manufacture Concrete Retaining Walls, Concrete Sleepers and Concrete Steps in Adelaide and Melbourne

We specialise in concrete sleepers and precast concrete panels (panels only available in Victoria) which are easy to install and long lasting. These versatile and attractive products will complement any garden design – from zen garden landscaping to the classic Australian home. The only limit is your imagination. If you need ideas for your garden we can refer you to experienced tradespeople who can assist with your garden architecture, retaining wall design and concrete wall construction. There are a wide variety of patterns and colours available – something to suit every home and style.

Precast concrete steps, steel posts, and concrete plinths are some of the other products we make at our manufacturing plant located in Lonsdale, South Australia and Dandenong South, Victoria. One thing is for sure, no matter what your requirement is Outback Sleepers will add distinction to your landscape design. Best of all these fantastic products are 100% Australian owned and made.

We have branches in Adelaide and Melbourne so contact us today and our expert team will assist with any of your installation enquiries and deliver your sleepers to your door.

Outback Sleepers Australia
08 8387 9227
17 Lindsay Rd, Lonsdale, SA, 5160
* If you would like to update the text on your profile page, please contact Spec-Net.