Stack Stone Look Concrete Sleepers from Outback Sleepers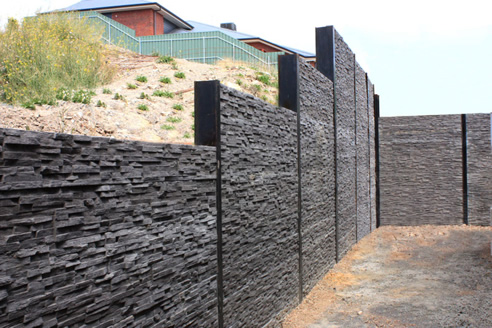 Create stunning stack stone look retaining walls with precast concrete sleepers from Outback Sleepers. Outback Sleepers are all 40MPA and have recently updated our sleeper to be in accordance with the revised Australian Standard AS3600 - Concrete Structures (2009).
Sleepers can be built from 200 high to 4m high. Sleeper thickness will depend on the height of the wall and the engineering requests, and the steel that would be required is 125x65 Channel and 120UB65 I beam for walls up to 1m, unless stated otherwise by an engineer.
The Stack Stone Precast Concrete Sleepers are available in 3 colours:
Kensington
Sorrento
Stirling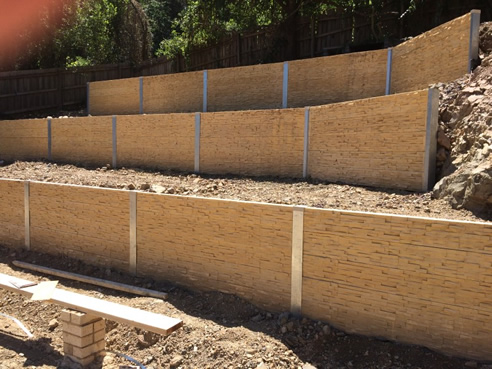 Sorrento Concrete Sleeper