Blackwood Concrete Sleepers Adelaide from Outback Sleepers Australia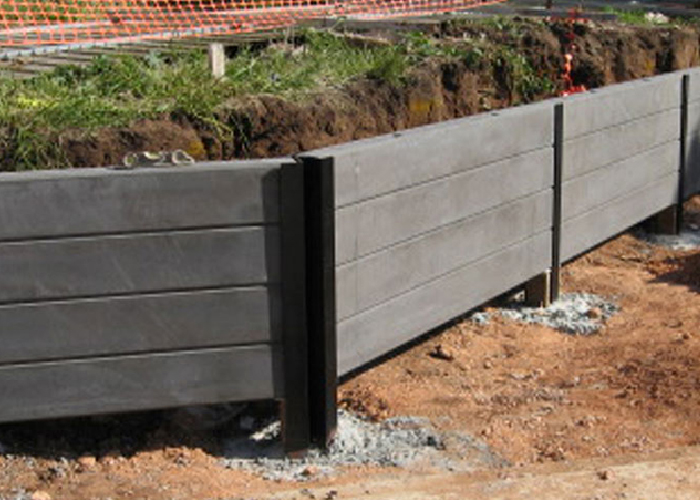 Outback Sleepers Australia has more than 19 years of experience with concrete sleepers and concrete wall panels, with the products forming the heart and soul of the company. In the continuous pursuit of innovation, the team has developed a range of patterned concrete merchandise that is user-friendly and highly versatile to complement landscaping projects.
Patterned concrete merchandise comes in a range of products and includes Outback Sleepers Australia's famous Blackwood concrete sleepers. These sleepers display a charcoal colour and sophisticated style for a simple yet elegant garden wall or a touch of contemporary architecture. The Blackwood concrete sleepers compete not only in the aesthetic category but also in quality as they are built in accordance with the updated AS 3600 for concrete structures.
Head on over to www.outbacksleepers.com.au for more information on Blackwood concrete sleepers in Adelaide.