Somfy Oceania first 'Animeo' façade management system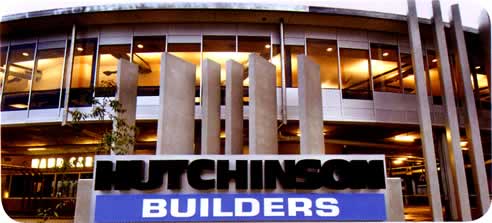 Last year Somfy Oceania decided to follow our European colleagues and get more involved with the ever-growing world of Commercial Building Solutions. This decision was largely due to the growing importance of green buildings and energy efficiency.
This year, Somfy Oceania installed our first Animeo facade management system in the Hutchinson Builders head office in Brisbane.
Hutchinson Builders - one of Queensland's most commercial builders - were seeking a facade management systems to maximise building efficiency by controlling over 90 blinds and sun shading applications around the building.
The Somfy Animeo facade management system was chosen due to the ability to centrally monitor and control all 90 blinds via a combination of timers, sun tracking devices & weather sensors. Control of individual blinds by staff, major alarm input and a master key switch were other key functionalities included in Somfy's Animeo system.
Somfy provided support for all parties including the builders and electricians, Verosol, who manufactured the blinds, and KWA Blinds, who sold the system to Hutchinson Builders and were project managers for the installation.
Somfy Oceania now have a CBA team to assist with the design and implementation of Animeo systems in commercial buildings and will be actively promoting the system directly to Architects and Specifiers.