Energy Saving Roller Shutters Video from Somfy
Comfort + Energy Savings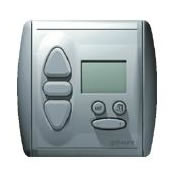 Chronis Easy RTS
In winter, automatic closing of roller shutters at nightfall avoids un-necessary expense by reducing heat loss through glazed openings. This way you complement your insulation and make significant energy savings with no sacrifice of comfort.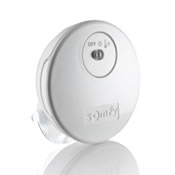 Thermosunis Indoor WireFree RTS
This indoor mini-sensor of sunshine and temperature automatically lowers a roller sutter as soon as the sun gets hot and temperature in the room exceeds the preset threshold.