Smart Timber Venetian Blinds for Offices from Somfy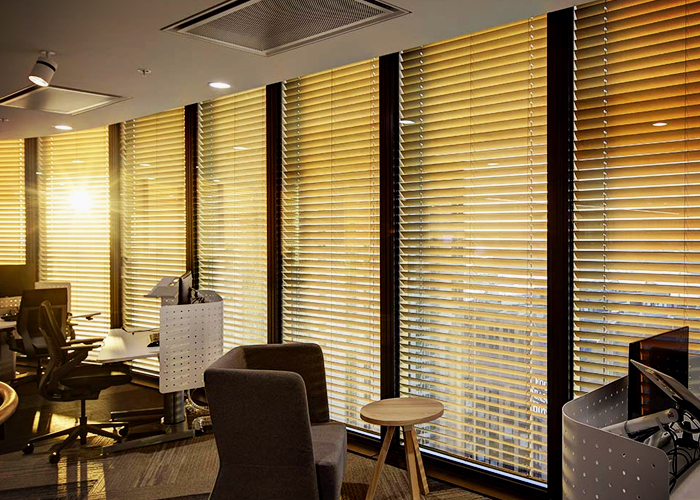 Somfy are the masterminds behind the automation of these smart timber venetian blinds used to compliment this sustainable building, the EY Centre, 200 George Street, Sydney. A landmark building by architects Francis-Jones Morehen Thorp, the construction focuses on achieving environmental excellence with the use of timber finishes and energy efficient solutions, defying the standards of modern offices.
A total of more than 2,900 smart timber venetian blinds have been integrated with Somfy's animeo KNX Blind Control System, an adaptable facade management system designed to provide optimum lightning management plus glare prevention. The automatic tilting of blinds enables sufficient sunlight to enter the building's interior while minimising heat, minimising dependency on the inefficient artificial lighting and air conditioning systems.
The unique sustainable facade of the 200 George Street has been awarded a 6 Star Green Star - Office Design (v3) rating and 5 Star NABERS Energy rating, representing leadership in environmental sustainability practices. For more information, contact Somfy or visit www.somfy.com.au today.