Hygienic PVCu Wall Cladding and Safety Flooring from Altro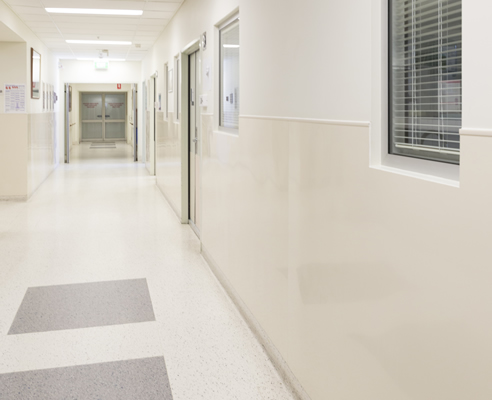 Don't Let Maintenance Control Your Budget
Altro have over 60 years experience in delivering facility solutions. Altro were the first company to innovate a complete system of compatible hygienic wall cladding and safety flooring. As the system is fully integrated, it fits together perfectly to provide a hygienic, watertight solution. No gaps or rough edges, just a smooth, uninterrupted surface - even around plug sockets, light switches and corners.
We thoroughly test our products, exceeding industry standards for safety and hygiene to ensure you have the best solution for your business.
It is good for your business to invest in a long-term solution with low maintenance, less cleaning and fewer repairs. Let us do the work and get more time for other important tasks!
Elizabeth Morgan, Director of Springtime Aged Care a 50 bed facility recently commented that their wall maintenance budget went from $18,000 pa to $42,000 pa after some new mobility aids were introduced, this was accidental staff related damage.
Once Whiterock was introduced into the area that damage and ongoing maintenance cost was eliminated, providing a saving of $42,000 per annum. the one off upfront cost of installing Whiterock for this area was $9,000.