Hardwearing Porous Paving from StoneSet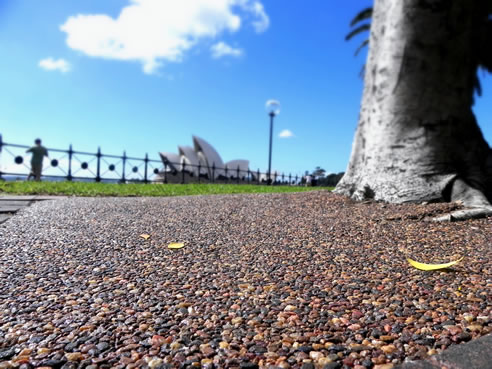 Governments plan to make our cities greener and cooler
Although we may not be fully acquainted with the phenomenon that is urban heat island, we're all familiar with its effects - the change in temperature between the concrete jungle of the city compared to the rolling hills of the countryside.
The Turnbull government has a plan to help cool down our cities with the goal to improve the quality of life and to lessen the environmental impact of the rising temperatures.
The plans include increasing the amount of tree cover and green roofs, which has the potential to reduce the temperature by 10°c. With cooler cities, the need for air conditioning will decrease - which will not only see a reduction in our electricity usage but will help create cool and peaceful natural spaces for all inhabitants - suited or feathered.
With the increase in trees planned, the surrounding paving, will also need to be assessed. For the trees to not only survive but to flourish, they will require a healthy root zone with adequate transfer of water and oxygen.
Dr Brent Jacobs, Research Director at the Institute for Sustainable Futures at the University of Technology Sydney, commented "we need to change surfaces in our urban spaces as they are impervious to water; they don't allow water to penetrate and so it doesn't evaporate later and cool the surface down.