Porous Paving to Offset Damp from StoneSet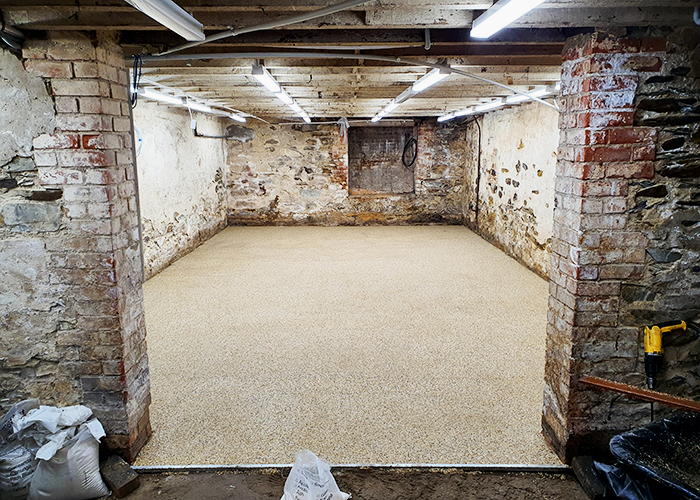 StoneSet's porous paving has proven to be ideal for damp remediation in heritage buildings. Proudly specified by South Australian builders Total Commercial Maintenance, StoneSet's smart breathable surface solution was pivotal for the basement restoration of a Federation building located on Adelaide's iconic North Terrace. It had suffered from prolonged moisture ingress which resulted in cracking and spalling of the structural walls plus rotting of the timber floors.
The builders determined that their ability to completely prevent damp in the basement was limited by modern building materials. Instead, they opted for porous paving by StoneSet to effectively manage the moisture and prevent further damage. When compared to typical impervious membranes, silicones, or gypsum injections, porous paving was an intuitive choice. Ultimately, StoneSet was able to provide a solution that would "breathe" and allow for necessary evaporation.
For more information regarding the use of porous paving to offset damp, contact StoneSet or visit www.stoneset.com.au.