Porous Surfaces for Heritage Applications from StoneSet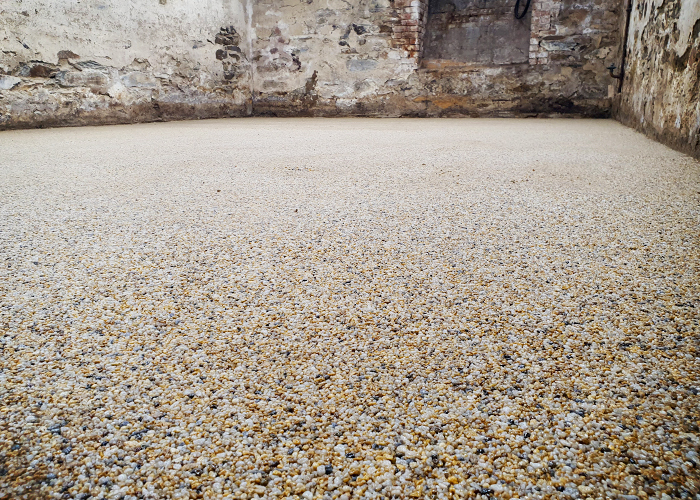 StoneSet's successful remediation of a basement in a heritage commercial building is a testament to the versatility of their porous products. The Sydney company offers exceptional resin-bound natural stone and in this application, their Cudgee Beach porous surface proved ideal. The warm, natural, neutral finish of this new basement floor pays homage to the form and function of the aged storage area; Featuring stacked stone walls, hardwood beams, and an original cast iron fireplace.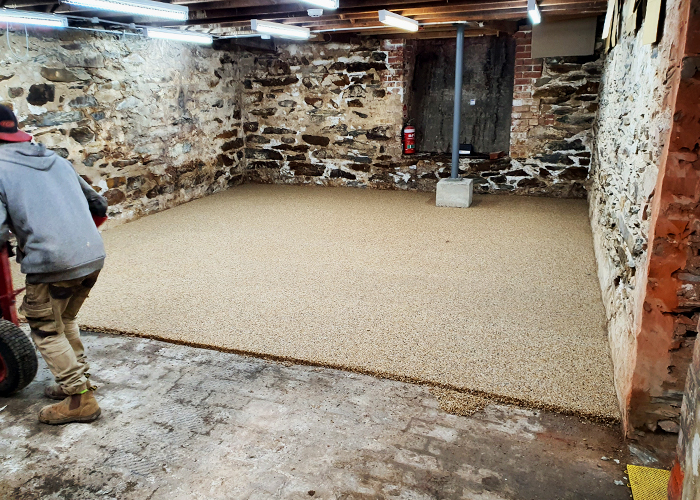 This South Australian application of StoneSet's porous surface solution is a perfect example of its use to combine classical architecture and modern technology. StoneSet's porous surfaces take advantage of polyurethane stone binder for excellent adhesion with minimal effect on aesthetics. Plus, the property owners were able to save on significant costs typically associated with damp remediation in older basements (such as the retrofit of expensive drainage systems). Instead, this century-old building will enjoy a durable and dry basement floor for many more years to come with a natural, breathable porous solution.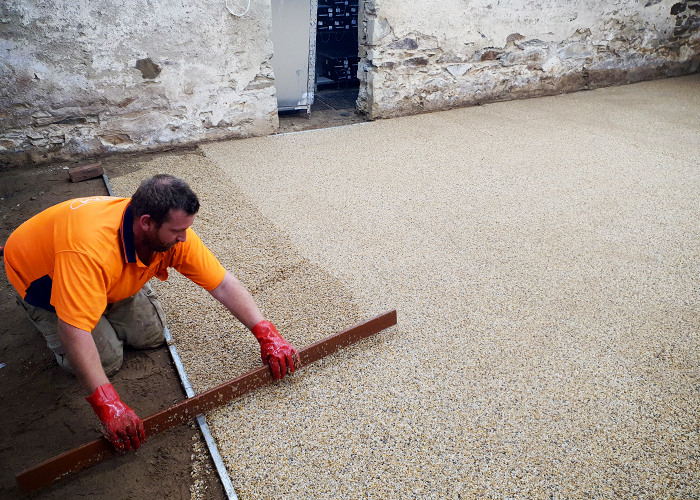 For more information regarding porous surfaces for heritage applications by StoneSet, visit www.stoneset.com.au today.