Hard-Wearing Paving Solutions Sydney from StoneSet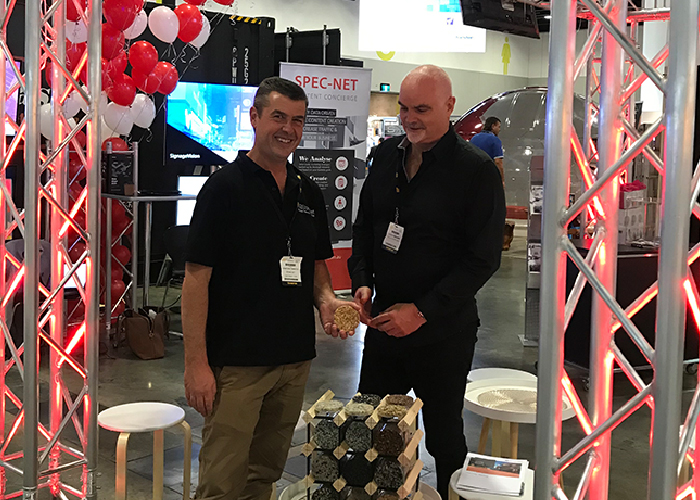 StoneSet's hard-wearing paving solutions are growing in popularity in Sydney. When it comes to resurfacing concrete driveways, specifiers are now shifting towards the use of fully permeable porous paving because of its ability to flex under pressure without a compromise on its strength and appearance.
StoneSet participated in the annual DesignBUILD 2019 expo with some of their best permeable paving products built with recycled glass, available in warm natural, black and white, and bright colour ranges. The team also displayed their excellent trade portfolio from across the country, including their diverse range of applications from permeable driveways to national landmarks.
For further inquiries, contact StoneSet or head over www.stoneset.com.au.