Z-Board Foam External Insulating Façade System from ZEGO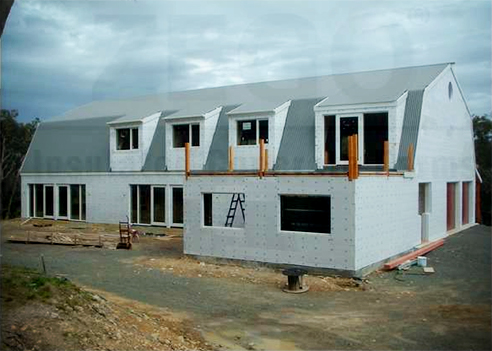 Our ZEGO Z-Board (EIFS) is an External Insulating Facade System which comes in your choice of 60mm or 100mm foam panels.
Suitable for new homes up to Bushfire Attack Level BAL-19* first floor additions, alterations or renovation facades.
Fire Rating in BAL-40 and BAL-FZ (Flame Zone) areas and walls on or within 900mm of a boundary use ZEGO FireFORM which also interlocks with the Z-Board and Domestic HomeFORMS.
Fixed to timber or steel stud frame vertically at 300mm or horizontally at maximum 600mm centres.
Self-supporting and interlocking.
Also available in other thicknesses by request.
Easy to handle in windy conditions during installation.
Apply Breathable Sarking or TYVEK Home wrap to frame.
Large convection current grooves eliminates condensation.