HID SEOS, Mobile Access & I Class SE Readers from CSM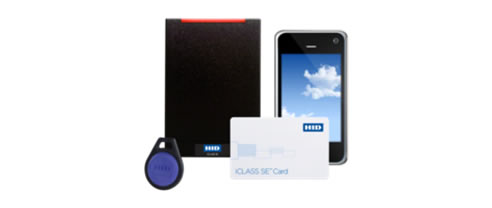 HID SEOS + Mobile Access + I Class SE Readers = Infinite Solutions Available from CSM
Perfect for new installations, iCLASS SE® readers and credential featuring SEOS® technology represent the new standard in access control. Highly secure and able to support HID Mobile Access®, this configuration will support innovation in access control now and in the future.
Highly Secure - Configured to exclusively support SEOS advanced credential technology, providing the highest level of security available today.
Simple - Readers designed to meet any installation requirement.
Mobile Ready - Can be ordered to support HID Mobile Access using NFC and Bluetooth Smart.

HID Global's iCLASS Seos® smart cards enable the ability to carry dual identities in a single credential to offer a true "one card" solution for physical and logical access control applications. The credentials can be programmed to work immediately for opening doors and accessing to IT resources since they are provisioned to support other applications, including One-Time Password authentication (OTP) for network login.

Consolidated Security Merchants Profile
03 9558 8455
Unit 144, Axxess Corporate Park, 45 Gilby Rd, Mt Waverley, Melbourne, VIC, 3149