Flame Retardant Polystyrene Formwork from ZEGO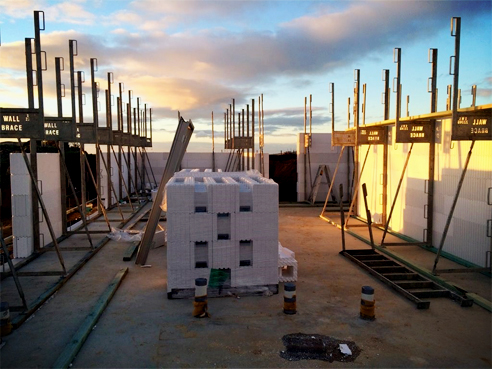 So far, ICF's are not used as widely in Australia as "Bricks" or "Blocks." But as Dr Paul Downton, Architect and Writer of Ecopolis: Architecture and Cities for a Changing Climate noted, "construction systems that are new to the market have to contend with the inertia of established systems. Brick Veneer building techniques may be the favoured method in Australia because of historical, business, or economic consideration, not because they are the 'best' methods."
"The building system tends to favour a traditional or conventional type of construction that has been able to refine its costings and relationships with suppliers which have been established over a very long time."
Therein lies the challenge for ZEGO ICF when posed with the question: "what are the cost savings of ZEGO when compared to conventional building?