Improve your Entrance Door with Custom Double Glazed uPVC Doors from Wilkins Windows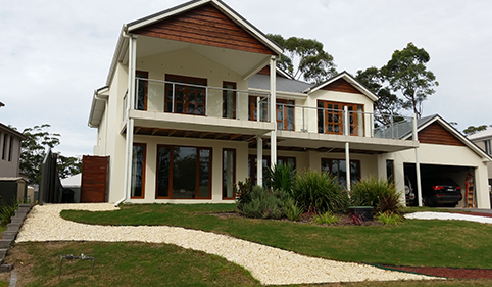 Named as one of the most favoured entrance doors, the custom double glazed uPVC door from Wilkins Windows provides more than the house aesthetics; it boasts limitless advantages that no other entrance doors can offer.
Custom Double Glazed uPVC Doors Advantages
Double Glazing Technology - Custom double glazed uPVC entrance door uses a double glazing technique where two insulated glass panels are assembled together with a 20mm-wide air gap in between, accounting fan excellent acoustic insulation. Double glazing technology also incorporates a Low-E (Low Emissivity) glass and Argon gas insulation, allowing a maintained interior temperature all year round.
Unplasticized Polyvinyl Chloride (uPVC) Doors - Wilkins Windows utilises uPVC in producing a highly versatile and lasting entrance door that can withstand excess usage and weather extremities. To secure a gold standard of products and service, Wilkins Windows has established an industry partnership with the German-based company Rehau for the supply of sustainable uPVC assemblies.
Custom-Made Entrance Doors - Wilkins Windows allow homeowners and industry specifiers to obtain their ideal house decor by producing custom-made entrance doors. Built to fit any size or shape, custom-made double glazed doors enhance any building styles, from Federation, Art-deco to Contemporary architectures.
For more information about the Custom Double Glazed uPVC Doors from Wilkins Windows, visit www.wilkinswindows.com.au today.