LED Linear Lighting Solutions from HotBeam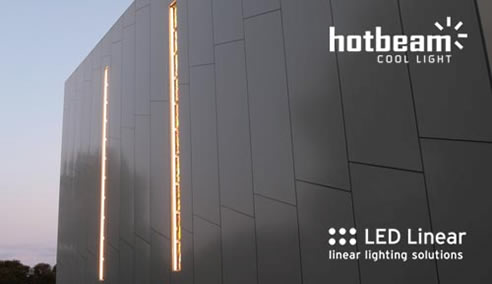 Hotbeam® LED Linear®
Hotbeam is the Australian distributor of the leading German brand LED Linear. LED Linear engineers and produces a family of LED strips, VarioLED Flex White, VarioLED Flex Colour, VarioLED Flex IQ and VarioLED Flex RGB, capable for use in general lighting applications, entertainment and feature lighting, and down to lighting niches and display cases.
These LED strips can be encased in their award winning aluminium profiles (Xoolum, Xoolight, XooLux, Xoominaire, Poseidon and Oceanos) or extrusions into complete fittings for internal and external IP67 applications.
The VarioLED Flex Venus is a dot-free, glare-free, IP67 LED luminaire that can be used under overhead cupboards to shower recesses to external facades and signage. It can also be produced to IP68 for continuous submersion in ponds and pools.
Visit www.hotbeam.com for more information.